Builderall Funnel Club Review
Is Builderall's Funnel Club Worth It Or Is It A Waste Of Time?
Builderall is an all-in-one digital marketing platform that helps you create and grow an online business. It's ideal for new marketers and entrepreneurs that have started a business venture, startup, or small business. Builderall offers everything you need for a successful online business.
Let's jump right into it.
If you've ever done any type of affiliate marketing in the past you know how difficult and stressful it can be when you're staring at an affiliate link but you're unsure of how to properly get the most out of it. Every single day for over a year I jumped from affiliate program to affiliate program trying to find the perfect product that I could make money online with like all of the YouTube & Online Guru's. The thing is, they would only tell you part of how they managed to become so successful and usually after watching their 1 hour webinar they would kindly invite you to sign up for their program or class to get all the secrets and tips.
Most people who try affiliate marketing never make a dollar before quitting never to be seen or heard from again. I was on my way to being one of those who got swallowed up and spit out but then I found Builderall. I actually had stopped affiliate marketing and had started a few drop servicing businesses online and needed a platform to build and host my websites.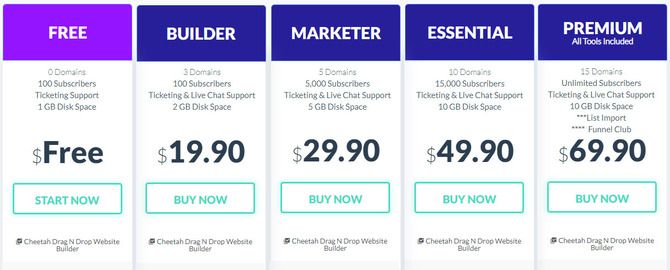 I started out with Builderall's Marketer Plan and eventually moved up to their Premium Plan. Once I began using their premium plan to build websites, funnels and landing pages, I realized that they had an awesome affiliate program that I was missing out on.
One thing that I noticed right away which made their program stand out from others is their Funnel Club. You are able to be an affiliate at every level from the Free Plan to the Premium Plan but the Funnel Club is only available with the Premium Plan.
Builderall's Funnel Club gives you many creative ways to share your affiliate links which will help you get more leads, more sales, and make more money. They have free product and free trial funnels already created for you, to help jump-start your business.


What are the FREE PRODUCT FUNNELS From Builderall's Funnel Club?
A free product funnel is a funnel that makes it easier for you to capture qualified leads by offering very good and valuable free products and services.
*** Leads are pretty much potential customer's on your contact list. Every sale starts with a lead. The lead is the most important element in the Digital Marketing Business.
Builderall offers valuable and highly demanded services on the internet, such as a free website, digital marketing tools, ready-made sales funnels, and niche-ready lead capture systems.
The Funnel Club's Lead Magnet Funnels
The magic of the free product funnel is that you don't need to worry about the lead magnet to build your list, the lead magnet is already there, and best the best part is, you have a very high chance to have your lead upgrade from the free product to a paid account, generating you 100% commissions on the upgrades + 30% recurring commission as the customer remains active.
Here are just a few examples of the free product funnels that you get when you are a member of the Funnel Club.
Each photo if clicked will take to the actual funnel.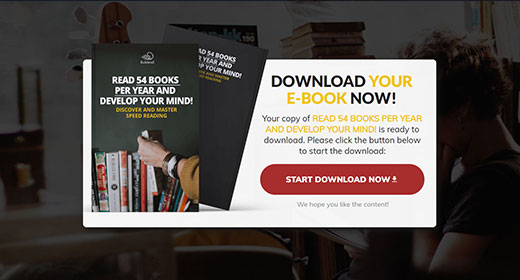 You will make money while you are promoting the free products to build your email list. It's like having someone pay you to build your business.
All this while you are promoting the funnels and building your highly segmented email list, that you will later to sell many other products!
The good part about the funnel club's niche funnels is that they can be downloaded within your Builderall back office and modified however you see fit.
The Funnel Club's Niche Funnels
With Builderall everyone is a potential customer, their niche funnels are perfectly designed to help new leads solve a problem and introduce them to Builderall as a way to do so.


Here is a list of niches:
Free websites
Digital Marketing
Web Hosting
Business opportunities
Editing videos
Lose weight
Dentist
Pet shop
Yoga
Stop Smoking
24hs Gym
Beauty
Facial treatment
Real estate
Detailing
Martial arts
Photographer
Tutoring
Music
Mechanic
Dynamic Reading
Restaurants
***And they add at least one new niche funnel every week for you!
Here are a few examples of Builderall's niche funnels. Each photo if clicked will take you to the actual funnel.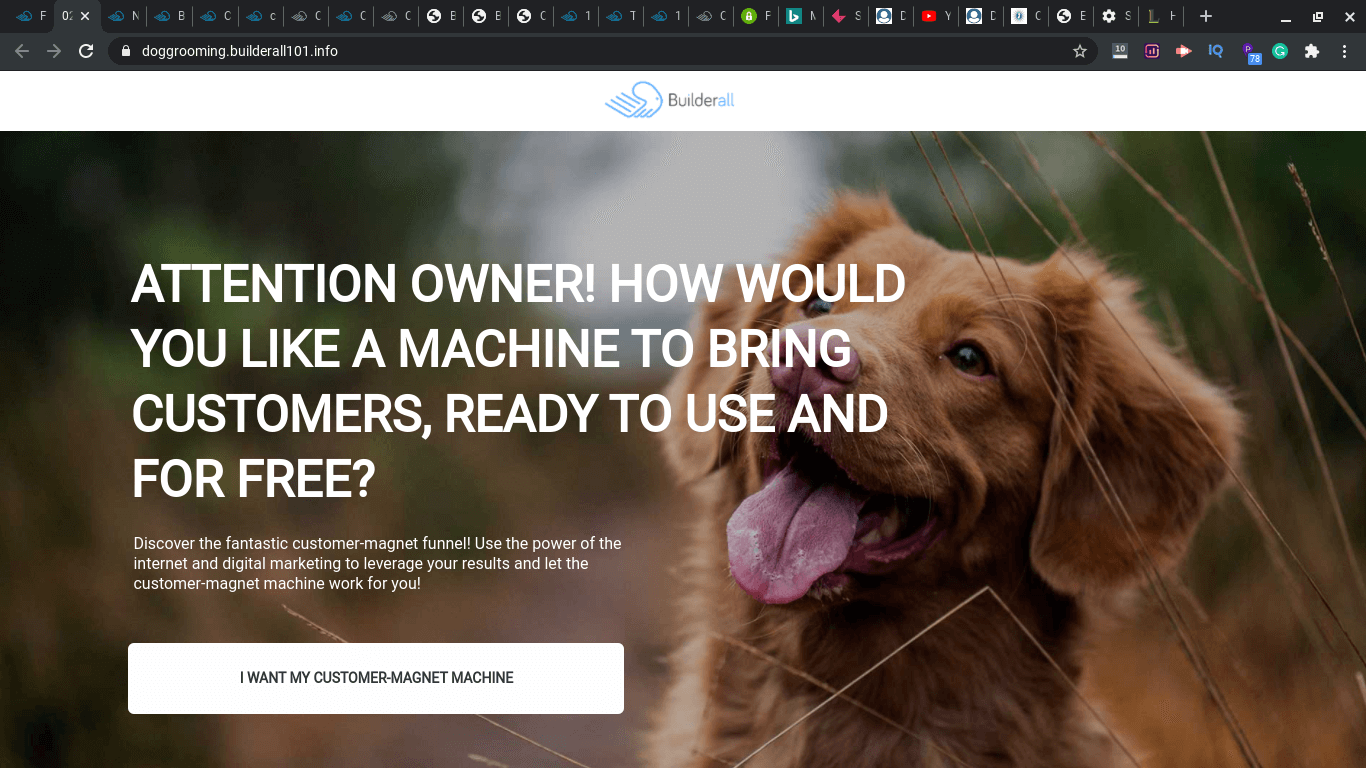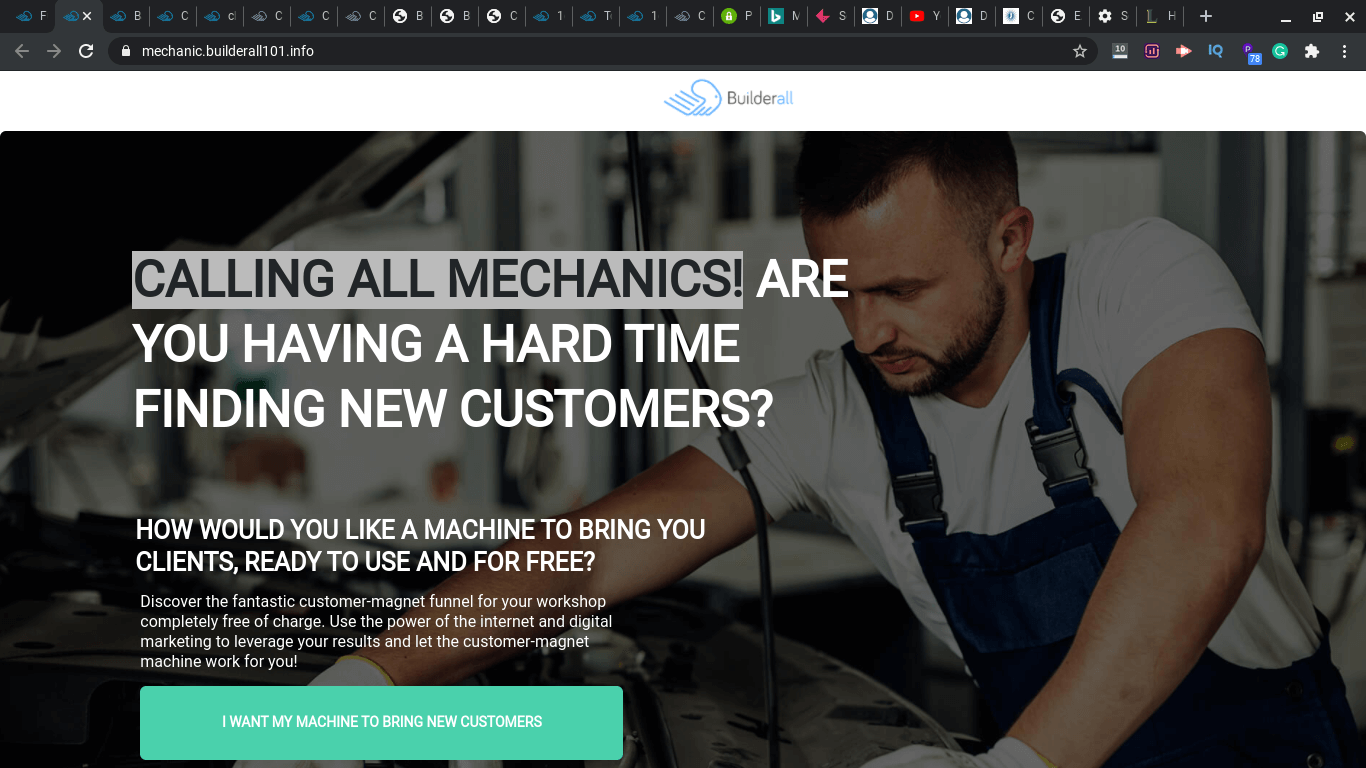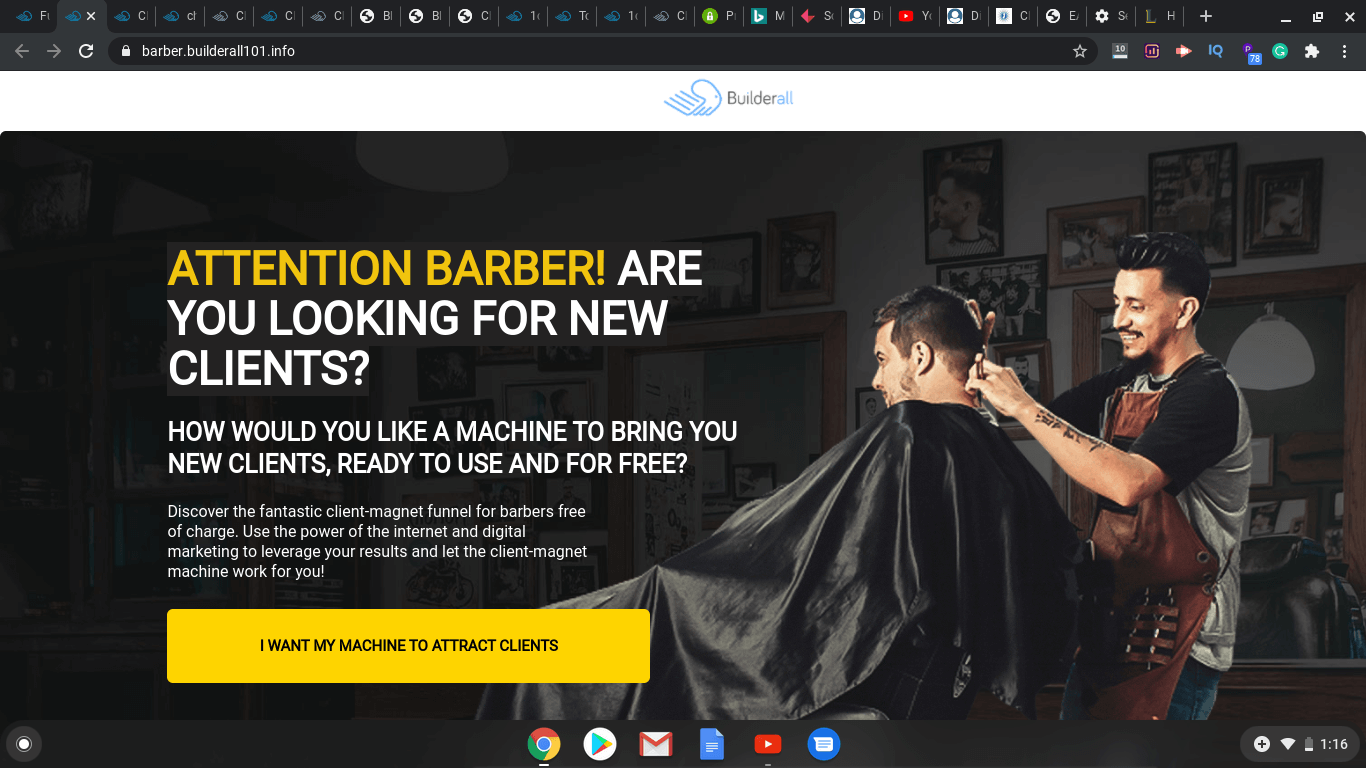 The niche funnels are some of my favorites, as they convert very well when used properly on Facebook. Facebook groups, and pages are a great "FREE" way to get extremely targeted traffic to your offers.
HERE IS ONE AFFILIATE MARKETING TIP THAT WILL HELP YOU OUT
Join Facebook groups that are based around your niche.

DO NOT POST YOUR AFFILIATE LINKS RIGHT AWAY

Give content and answer questions daily "This will make you appear to be an authority in that group"

BAM!!! This is where you start sharing your Builderall affiliate links or whatever affiliate offers you are promoting.
There are other ways to make money with Facebook but we'll save that for another blog post
Last But Not Least the Builderall Funnels
The Builderall Funnels were expertly designed to promote both the Builderall platform and the Builderall affiliate program. They have created funnels that show all the tools that they provide which allow future customers and affiliates to see why they are the best digital marketing platform online.
Here is an example: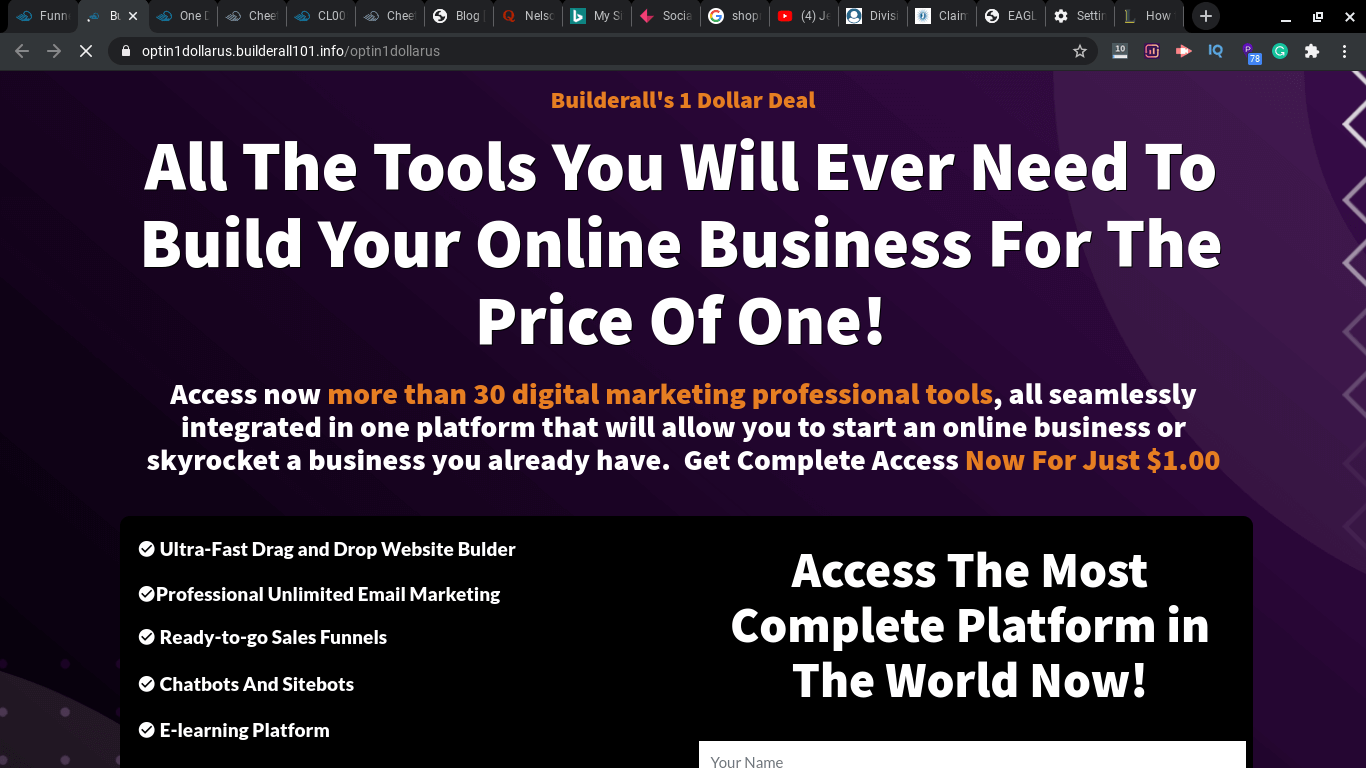 Here is an example of a Builderall affiliate funnel:
??????????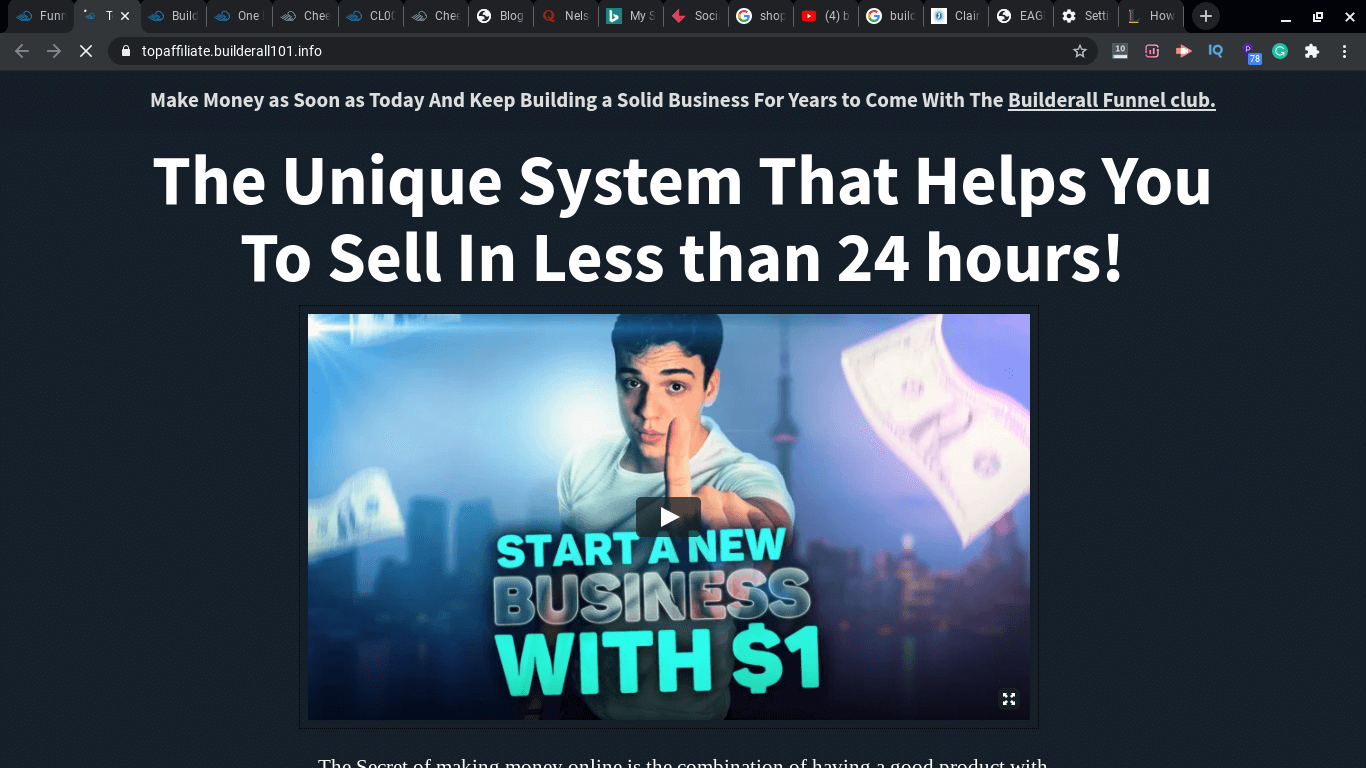 After using Builderall's funnel club I have been able to earn monthly residual income, mostly because they make everything so damn simple. As an affiliate, in my opinion Builderall makes it easy for you to start living the laptop life with their funnel club.
I have never seen an affiliate program that offers you anything like this?
So to answer the question
Is Builderall's Funnel Club Worth It Or Is It A Waste Of Time?
I have to say that it is definitely worth it, and I highly recommend that you try it for any of your business needs.
To get started today with all of Builderall's tools and their affiliate program
CLICK HERE!!!